Bet365 Offer £1m Prize Draw
Bet365's £1m Prize Draw

Play qualifying games at Bet365
Earn 1 prize draw entry per £10 staked
Win a share of £1m in bonuses!
Bet365 Offer £1m Prize Draw
As well as offering one of the biggest and best free bets out of all the bookies that we feature, Bet365.com have also just launched a spectacular £1m prize draw!
Basically Bet365 will give you one entry into their £1m prize draw for every £10 that you stake on Featured Games and two entries on Double Ticket Games.
How to Enter Bet365's £1m Prize Draw
Members simply need to play qualifying Casino, Vegas or Games between the April 28th and May 29th to be in with a chance of winning over 60,000 prizes!
Obviously you'll need to be a member (check out the Bet365 new account offer if you aren't) to be able to opt-in to Bet365's spectacular £1m prize draw.
Once entered the eight rounds to Bet365's £1m prize draw are run over the following dates: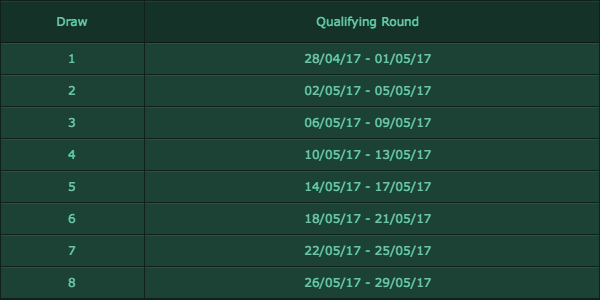 The best thing about Bet365's promotion is the fact that the £10 you need to stake to earn an entry into the prize draw can be split over various games.
Plus, there's also no limit to the number of entries that can earn playing games.
The more entries into Bet365's spectacular £1m prize draw that you earn, the better your chances will be of winning a share in each of the eight prize draws.
Improve Your Chances of Winning
If you want to improve your chances of winning a share of the prize money, simply play Bet365's Double Ticket games for two entries for every £10 staked: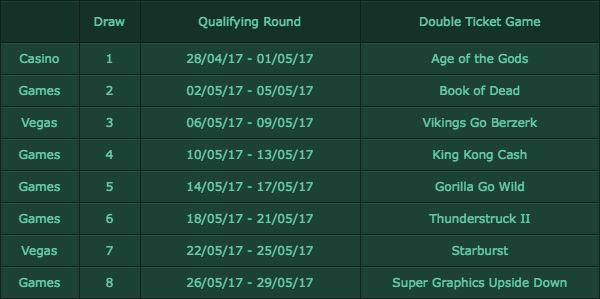 All of the qualifying games that Bet365 feature in their £1m prize draw are playable on various platforms including PC, tablet, or mobile phone.
Bet365 New ACcount Offer
Bet365 are one of the best online bookies for holding on to their customers and it's promotions like this £1m prize draw that highlight that fact perfectly.
For those that aren't members, not only will you be joining one of the World's biggest betting sites, you also get to claim £200 in bonus bets when you join.
Register a new account at Bet365
Deposit £10 to £200 into it
Get a bonus bet of equal value!
Offer Details >
To claim up to £200 in bonus bets and be able to take part in the £1m prize draw, simply visit Bet365.com today and create a new account.
Once registered, deposit anything between £10 and £200 into your new account and Bet365 will send you bonus bet code matching the value of the deposit.