Liverpool v Everton: Free Bet Offers
Liverpool v Everton
There are some cracking Premier League matches to bet on this weekend, with one of the best taking place at Anfield when Liverpool v Everton plays out.
With Liverpool 4th and Everton 7th, it'll be a great match to bet on, especially as bookies offer so many betting offers on the match.
Liverpool v Everton: Betting Offers
Before checking out our match preview, compare the latest betting offers/boosted odds deals below or find Liverpool's best odds or Everton's best odds.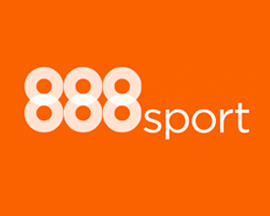 Liverpool to beat Everton: 12/1
Signup to 888sport for boosted odds of 12/1 on Liverpool beating Everton instead of 3/5. Max bet £10, extra winnings in free bets. 18+ T&C's Apply.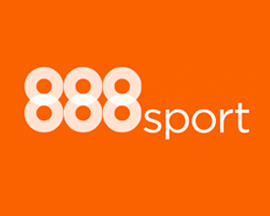 Everton to beat Liverpool: 33/1
Signup to 888sport for boosted odds of 33/1 on Everton beating Liverpool instead of 9/2. Max bet £10, extra winnings in free bets. 18+ T&C's Apply.
Liverpool v Everton: Preview
The Premier League title race heats up on April Fools day this Saturday, when Liverpool host Merseyside rivals Everton at Anfield at 12:30pm.
Bookies offer Liverpool as the favourites to win the Premier League's longest running top-flight Derby, and given Everton's list of injury worries, it looks as if they could be right.
The Merseyside Derby is one of the biggest rivalries in English football, and Saturday's clash is set to be one hell of a game.
Liverpool secured victory in the first derby of the season back in December, and Everton haven't managed to beat the Reds in their last 12 league encounters.
While Liverpool may be favourites, Ronald Koeman's men have been playing extremely well lately and are determined to bag a win and end their 18-year drought at Anfield.
The Liverpool v Everton is live on Sky Sports 1 at 12:30pm on Saturday 1st April, and bookies have started to offer some pretty good odds on the game.
Liverpool's Best Odds: 8/11
If you're betting on Liverpool to claim another win over Everton, SkyBet offers the best odds at 8/11.
Liverpool are having a good run, and come into the game sitting 4th in the table and 4 points above 5th place Man Utd.
A win for Klopp's men would strengthen their position, and as they don't have any of the top teams to play in their next 6 games, a victory could set them up for a great end to the season.
Klopp doesn't have too many injury worries ahead of Saturday's clash, with only Lallana and Sturridge ruled out.
It looks as if Henderson will be back in the line up, and Coutinho and Firmino will be back from overseas for the game.
If Liverpool play as well as they have been, they should easily win their second Merseyside derby of the 2016/17 Premier League season.
Everton's Best Odds: 21/5
It's been a few years since Everton beat Liverpool at Anfield, but if you think they'll pull off a win, Bet Victor offers the best odds at 21/5.
Everton are in the best form they've been in in quite a while, and come into the game in 7th place, just 6 points behind Liverpool.
Ronald Koeman's men haven't beaten the Reds at Anfield since 1999, when they scored the winning goal after just four minutes, and are determined to end their losing run.
Unfortunately, Koeman has quite a few of his key players missing, with Seamus Coleman, who suffered a broken leg while on international duty missing, and Funes Mori, Schneiderlin, McCarthy and Bolaise all ruled out.
It will be a tough game for Everton to bag a victory, but if they're on form on the day they could just be in with a chance of a historic victory.
Odds On A Draw: 3/1
Although bookies offer Liverpool as favourites, Everton are playing well and draws have been common, with 6 of the last 9 Premier League games ending in a draw.
Betfair offers the best odds on a draw at 3/1 as well as the Betfair free bet offer for new customers.
NB: Betting odds correct at the time this match preview went live and are subject to change. Last updated: 09:21 01/04/2017.