Arsenal v Liverpool: Free Bet Offers
Arsenal v Liverpool
This Monday sees the most anticipated game of this weekends Premier League action, when Arsène Wenger's Arsenal take on Brendan Rodgers' Liverpool.
Arsenal v Liverpool is one of August's biggest matches and online bookies have plenty of betting offers, including free bets and boosted odds on the game.
Arsenal v Liverpool: Betting Offers
Before checking out our match preview, compare the latest betting offers/boosted odds deals below or find Arsenal's best odds or Liverpool's best odds.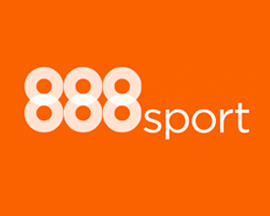 Treble Odds Offer
Join 888sport today and they'll pay TREBLE ODDS on your first bet. This makes Arsenal 3/1 and Liverpool 11/1 - extra winnings in free bets! 18+ T&C's Apply.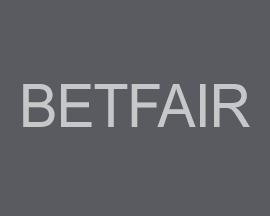 Arsenal To Beat Liverpool: 5/1
Join Betfair today and they'll give you boosted odds of 5/1 on Arsenal beating Liverpool instead of 1/1. Max bet £10, extra winnings in free bets. 18+ T&C's Apply.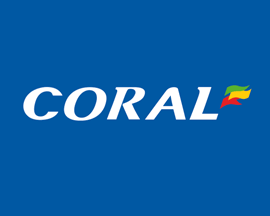 Liverpool To Beat Arsenal: 10/1
Join Coral today and they'll give you boosted odds of 10/1 on Liverpool beating Arsenal instead of 3/1. Max bet £5, £5 free bet if you don't win! 18+ T&C's Apply.
Arsenal v Liverpool: Preview
While it may be only the 3rd week of the 2015/16 Premier League season, but both Arsenal and Liverpool have yet to convincingly show how well they can perform.
Liverpool have had a better start to the season netting a full 6 points, but both teams will have to up their game when they meet on Monday in this early-season showdown!
This is the most anticipated game of the weekend and bookies offer some great free bets and boosted odds offers on the game that's taking place at the Emirates Stadium.
Arsenal are without a doubt the favourites to win, so lets take a look at both teams form, their best odds and what free bets to use on Arsenal v Liverpool.
Arsenal's Best Odds: 3/4
Arsenal haven't had an amazing start to their Premier League campaign, starting with a disastrous 2-0 home defeat to local rivals West Ham.
They did manage a 2-1 win over fellow Londoners Crystal Palace last weekend, which gained them their first 3 points of the season and 11th place in the table.
However, this wasn't a result that came from an amazing performance, as it was an own goal by Delaney that secured the points for Arsenal.
Although only 2 games in, Arsène Wenger's team seem to be having some problems at the back with new signing Petr Cech yet to keep a clean sheet in goal.
When it comes to Arsenal v Liverpool, Arsenal do have an outstanding home record having only lost to Liverpool once since as far back as 2000.
Arsenal's forward play can be deadly at times and could give them the edge over Liverpool, something bookies also think with Arsenal the odds on favourite.
If you're betting on Arsenal, Ladbrokes offers the best odds at 3/4.
The amount of goals scored when these teams meet is pretty high, with 18 goals in their last 23 games, which makes the offer from Ladbrokes so attractive.
Liverpool's Best Odds: 17/4
Liverpool have managed to secure a full 6 Premier League points so far this season, after beating both Stoke away and Bournemouth at home by 1 goal to nil.
While Liverpool may have full points so far this season, there seems to have been more luck involved in getting them than playing amazing football.
An 86th minute goal by Coutinho away to Stoke and some favourable offside calls against Bournemouth have had a lot more to do with the results.
Liverpool are still bedding in their new recruits, although new recruit Christian Benteke has already made his mark, scoring the only goal against Bournemouth.
At the moment, Brendan Rodgers team doesn't look like a massive threat, and will need to perform to a much higher standard if the want to beat Arsenal on Monday.
The best odds that bookies offer on a Liverpool win come from Bet Victor who have them at 17/4.
Odds On A Draw: 14/5
Of course if Arsenal stutter at home like they did in their last match against West Ham, this could very easily end up being a draw.
The odds on a draw are also quite attractive and Betfair offers the best odds at 14/5.
The betting odds displayed above were correct at the time this article went live. Bookies also tend to shorten odds the closer to kick off we get so bet early, and get the best odds!
NB: Betting odds correct at the time this match preview went live and are subject to change. Last updated: 11:04, 06/11/2017.